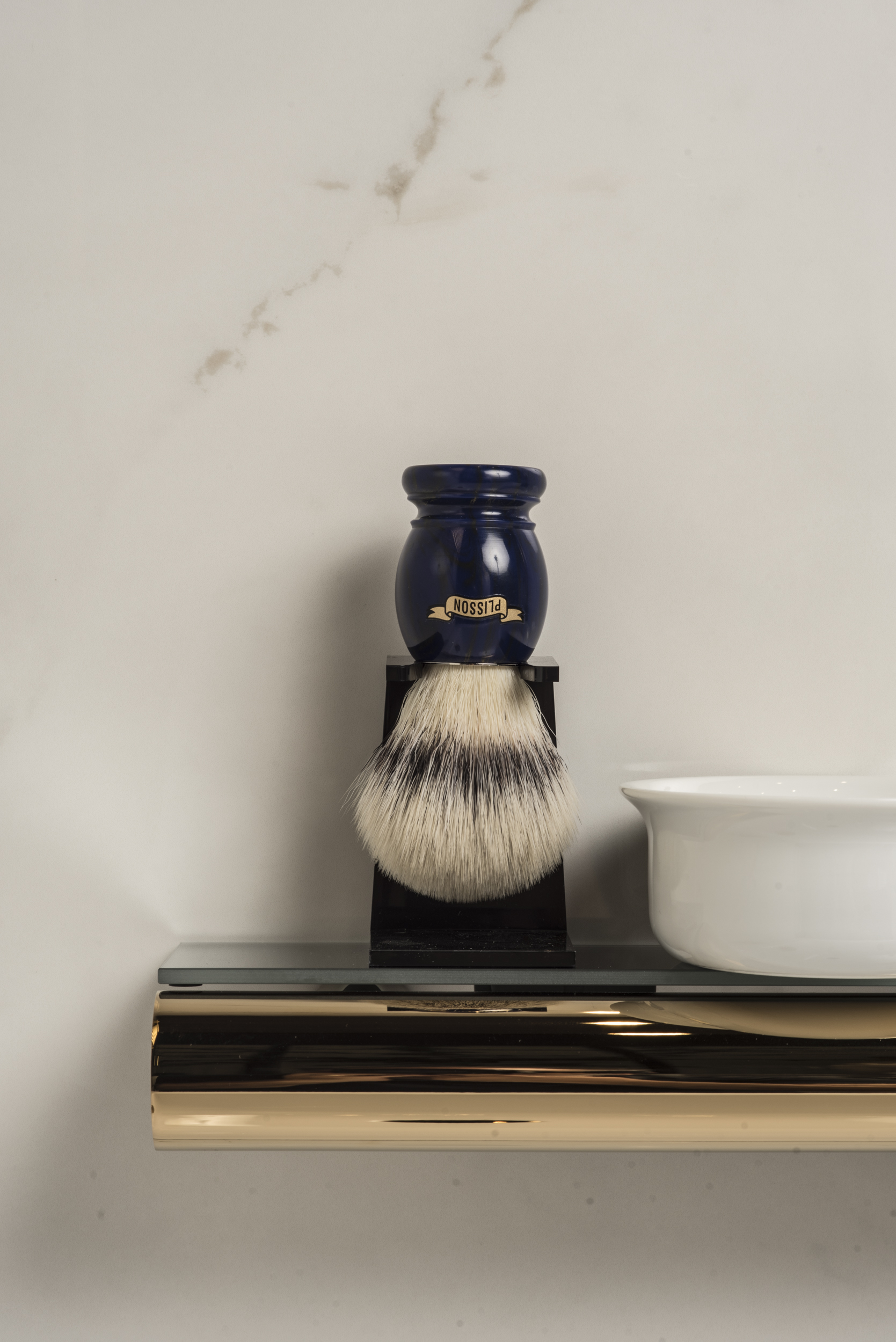 For many years the trend was to use disposable razors and shaving foam, but now a considerable number of men are looking for products that are more qualitative, durable and more respectful of their skin and the environment.
The shaving brush is one of those timeless shaving products that offer both skin care and comfort.
How do you use a shaving brush?
The shaving brush must first be humidified, then simply be brushed over the soap or shaving cream.
You then need to brush in circle the shaving brush, preferably in a shaving bowl, to make the lather and then continue this motion directly on the area to be shaved to obtain an exfoliating effect.
The gesture must be carried out in a rotating movement, the more vigorous it is and the denser the foam obtained will be.
The shaving brush has two main functions.
Thanks to its action and the foam obtained, it helps the user to protect the skin from cuts and razor burn.
It also prepares the skin by removing dead cells, and lifts and softens the beard hair by making it plump, which makes shaving much smoother.