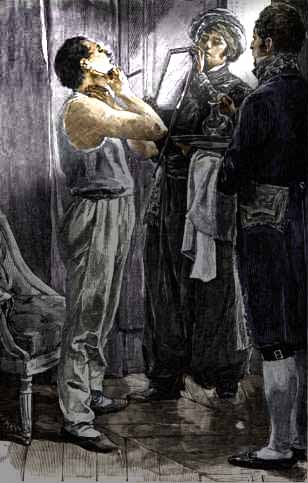 Napoleon Bonaparte or an impeccable grooming...
Every morning, Napoleon got up at 7 a.m. and immediately called his servants to carry out his toilet. This took almost two hours, because, unlike his contemporaries, Bonaparte had impeccable hygiene. He shaved every day and did not wish to call on a barber. 
It was therefore his valet Constant who shaved him, following him everywhere even during his military campaigns. For greater convenience and safety, Constant, who became his first valet, encouraged him to shave himself.