When is the best time to shave?
Have you ever wondered when is the best time to shave? In the morning? In the evening? Depending on whether you're a night owl or an early riser, your answers and your choice for your daily shaving routine will probably be very different. But can you shave at any time of day? Is there an optimal time to play with shaving soap, shaving clippers and shaving brushes? Plisson 1808 tells you everything you need to know to make shaving a pleasant and efficient experience!
Your shaving routine: choosing the right time to suit your lifestyle
When should you shave? The answer that any professional will give you: in the morning, and on an empty stomach! This is because your skin, like you, has slept through the night and is not yet awake. The blood circulates slowly, which limits the risk of cuts.
However, whether you're a close shave, an adventurer, or have a close-cropped beard, the best time to groom your beard is when it suits your daily routine. Whether you shave at dawn or at night, good practices will help you avoid nasty pimples and small wounds!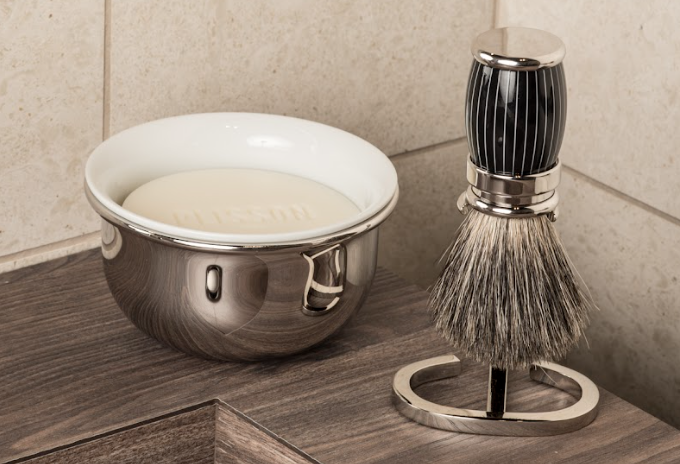 Morning shaving: pragmatism and safety
Your shaving routine: quick and easy. Fresh and ready as soon as you get out of the shower, you move on to shaving your beard. It's a good thing: your skin is supple and your pores are wide open. And even for the man in a hurry, shaving time can become a pleasure bubble: a refined shaving set consisting of a shaving cream, a mechanical razor and an aftershave balm will be your most faithful morning companion. As an extra treat, give your face a real cuddle: think of the shaving brush, to enhance this little moment of the day!
Evening shaving routine: some tips
Do you prefer to shave in peace and quiet after a hectic day? Do you like the look of a new beard in the morning? Night shaving is for you. First of all, remember to space out your shaving and eating. Like your fellow shavers, shower with hot water or cover your face with a steaming towel beforehand to prepare the skin. Once you've taken these precautions, you can turn the ordinary hair-fighting session into a luxurious and refined ritual. Sublime shaving brushes made of pure mountain white, of unequalled quality, precision razors made of walnut wood and solid brass, precious beard oils: everything is permitted. Enter a world of pleasure.
Plisson 1808 has been the beard care specialist for modern men for over 200 years. We offer you a wide range of tools worthy of the best barbers, as beautiful as they are efficient, to accompany you in your shaving exercise. And this, whether you are an evening or a morning shaver!