Beard Q&A - the most asked questions
Whether it's a three-day beard or a long beard, what man hasn't been tempted to grow a beard? A healthy and well-maintained beard requires a shaving ritual: a set of gestures that must be repeated regularly to obtain satisfactory effects. Patience and diligence are essential for a beautiful beard.
Good beard care also means choosing the right products, accessories and treatments. In this article, we share with you all our tips and a selection of products to maintain your beard.
How to prepare your beard for shaving?
Before shaving your beard, it is important to clean and moisturise your skin carefully. An energizing scrub will help eliminate dead cells and activate the renewal of the epidermis. This gesture will also avoid the feelings of tightness or itching often experienced on the face. An important tip: shave immediately after a shower or even in the shower. The contact with water softens the hair, making it easier to shave. 
What products are essential to maintain your beard?
It is important to use and choose the right shaving brush. Indeed, the shaving brush has 2 essential uses:
- it creates a thick lather that protects the skin during shaving
- it softens the beard hair.
The shaving brush is a kind of large brush. Badger hair is considered to be the best type of 
to be the best type of hair: it absorbs and retains water, two properties that help create a rich, creamy shaving foam, perfect for a close shave. 
Discover our selection of natural shaving brushes, made entirely from real badger hair. Choose your style from our range of shaving brushes. Trust the expertise of Plisson 1808 when buying your shaving brush. 
For an efficient and skin-friendly shave, choose a shaving soap, preferably in a Plisson bowl. The latter helps to produce a nice shaving foam for a pleasant shave. Make the soap foam up in the bowl and then lather the shaving foam evenly on the zone you want to shave. After shaving you can simply wash your face with water and dry it. You can then apply a moisturizing aftershave care to soothe your skin.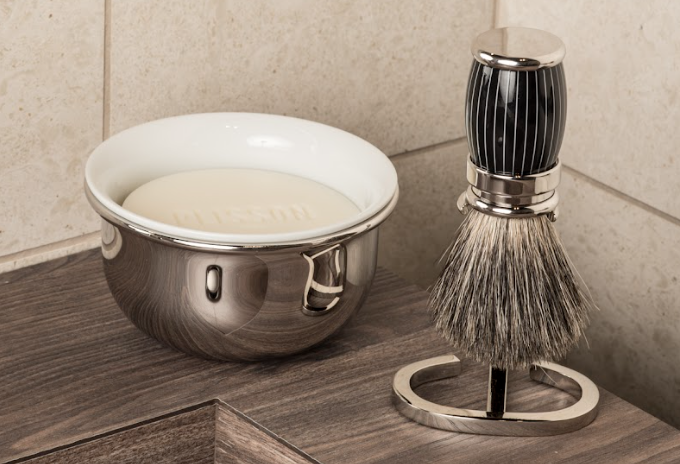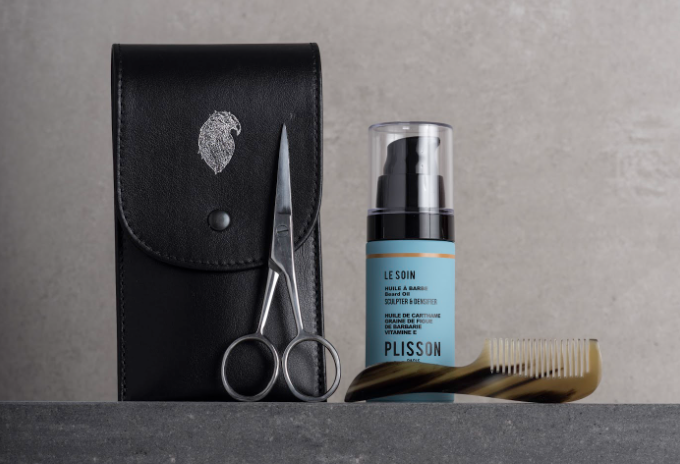 After shaving, we recommend applying beard oil. This beard care product for men has several advantages: 
it deeply nourishes the beard hair
it moisturizes the skin under the beard
it gives off a pleasant scent all day long
it allows for healthy beard growth
Which beard care products for men should I choose?
Plisson 1808 offers 3 special beard care rituals for men: the "Smooth Beard Ritual", the "Daily Beard ritual" and the "complete daily beard ritual". Each one combines a beard oil with one or more beard accessories/care products.