The manual razor for men or the pleasure of traditional shaving
Gone are the disposable manual razors of the marketing culture, which are expensive and pollute over the years. With a good safety razor made in France, shaving your beard hair becomes child's play and is part of a more ecological approach.
Do your skin and the planet a favour by opting for an old-fashioned shave!
After the shower, for more gentleness
If the manual shaver for men truly deserves its place in every bathroom, it is best appreciated after a shower. It's when the face is already quite wet and the skin has relaxed under the soothing effect of warm water that the beard is more supple and easier to cut.
This first step is not just anecdotal in that it allows the safety razor blade to be gently passed over the skin.
The top-of-the-range razor: precise and pleasant to the touch
Shaving by hand has a simple ritual to put in place which quickly becomes addictive. All you need is a shaving brush made of natural bristles or high quality synthetic fibres and a generous amount of shaving cream or soap with highly moisturising properties, which you apply in a circular motion on wet skin.
This creamy skin care, combined with the efficiency of the traditionally made men's hand shaver, ensures a close and confident shave.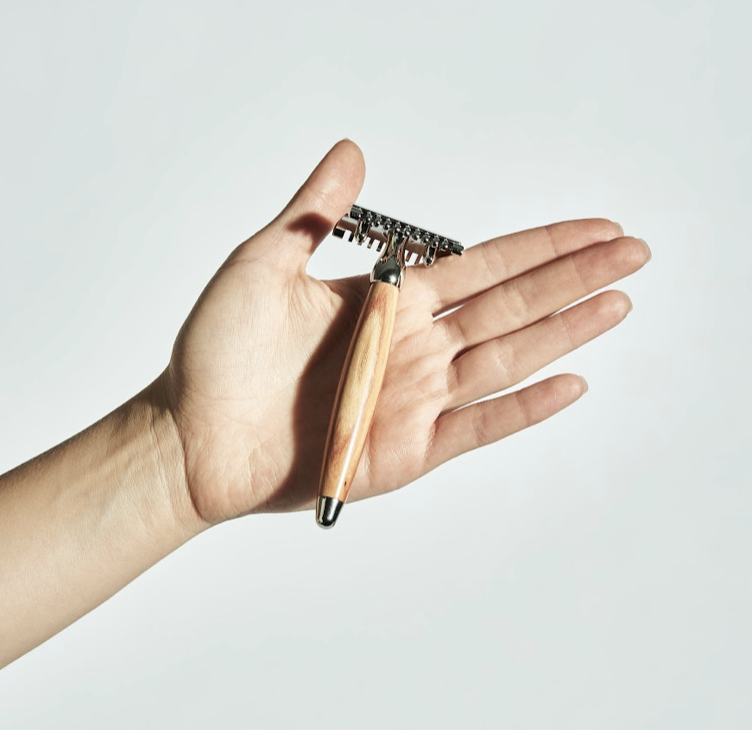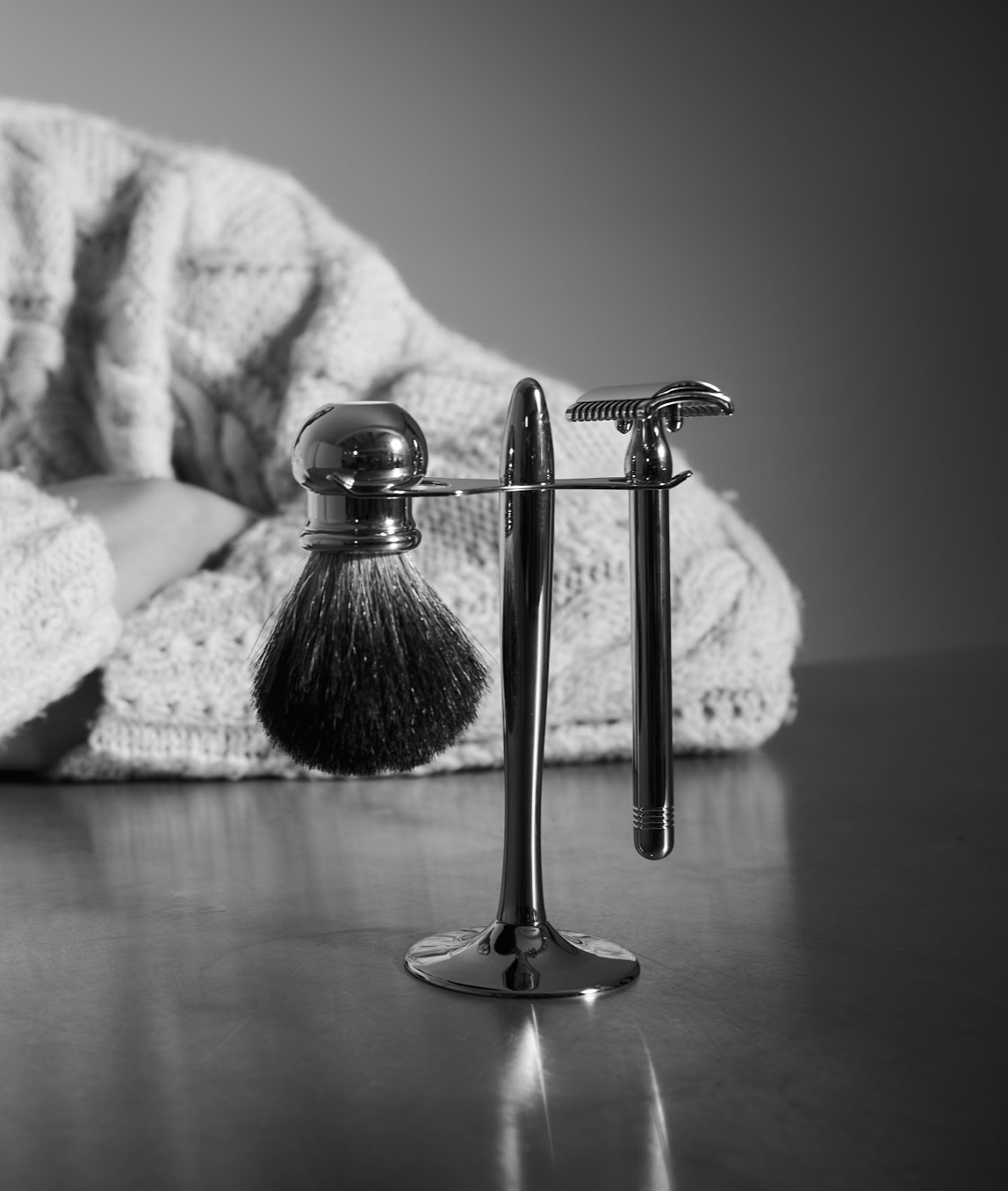 A top-of-the-range shaver for you... and for her!
A perfect shave in no time
After coating your chin with a thick layer of foam, what could be more pleasant than to feel the blade of a safety razor glide over your skin?
Whether it is a model made of beech or thuja wood, horn, or embellished with palladium or chrome, there is a manual razor for men capable of bringing out the best in the person who uses it every day. The choice of noble materials, aesthetic and robust over time, gives this act, at first sight banal, a magical character, which makes it a privileged moment to start his day well.
The women's safety razor: softness and luxury at the service of beauty
There is no doubt that a sumptuous solid brass safety razor with a precious Rose Gold finish cannot leave any woman indifferent. Ergonomic and easy to handle, it provides an intense sensation of fullness, especially since its blades perfectly follow the shape of the body.
It can be used under the hot shower jet to leave your legs free of unsightly hair in just a few minutes. The most demanding will associate it with an airy foam filled with natural protective ingredients, such as aloe vera or the bisabolol contained in our shaving cream.