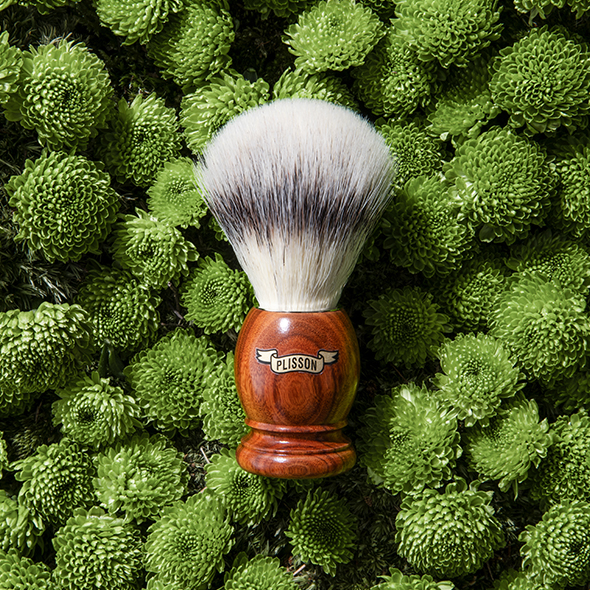 Why choose a 100% natural shaving brush made in France?
A shaving brush that has not travelled around the world before ending up in your bathroom is an ecological reflex applicable to all our everyday products. But in addition to reducing your carbon footprint, buying a shaving brush made in France highlights local know-how. What could be more rewarding? 
Next, if the trim of your shaving brush is a criterion of choice, so is the frame (or handle). Here and there, you will find different qualities of materials that are more or less respectful of the planet. At Plisson 1808, we advocate noble and durable materials. Wooden or horn for a traditional touch, nickel-plated copper for a metallic look, with a gold finish for a precious touch, two materials to bring a touch of modernity to your beauty rituals... You are spoilt for choice.