The different types of shaving brushes
Want to buy a shaving brush but don't know which model to choose? In this article, we'll take a look at the different types of shaving brushes and their main features, to help you make the best choice.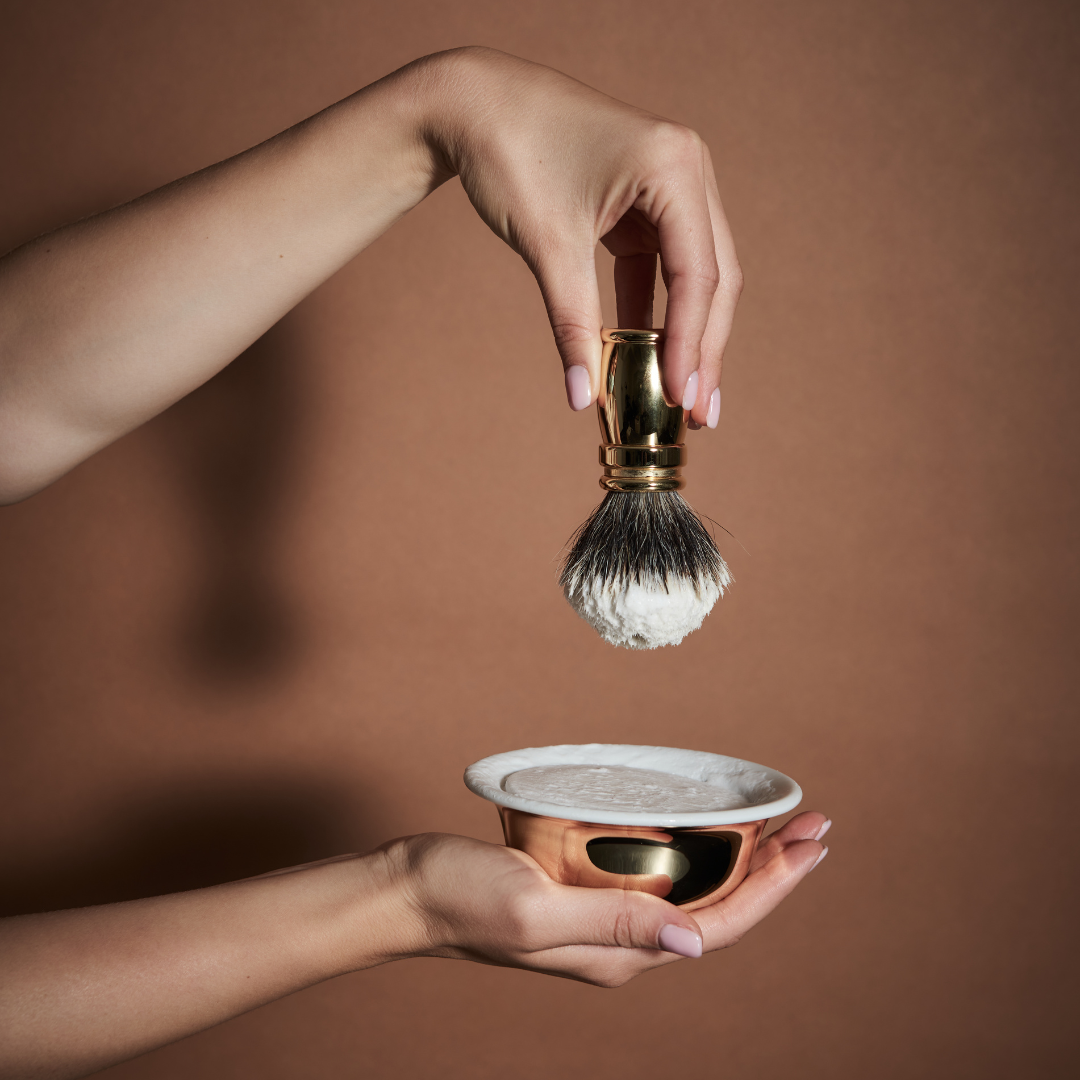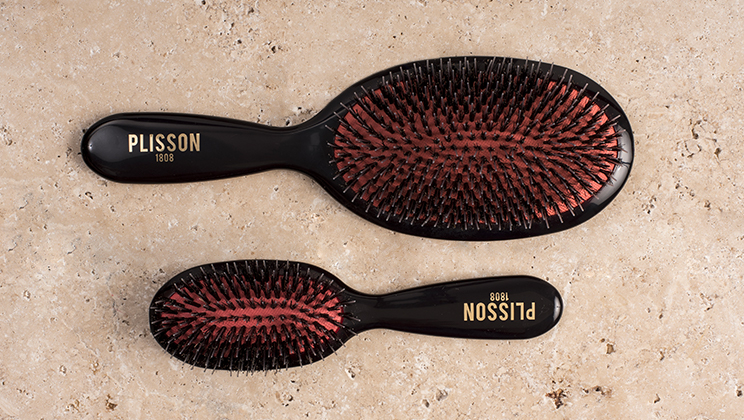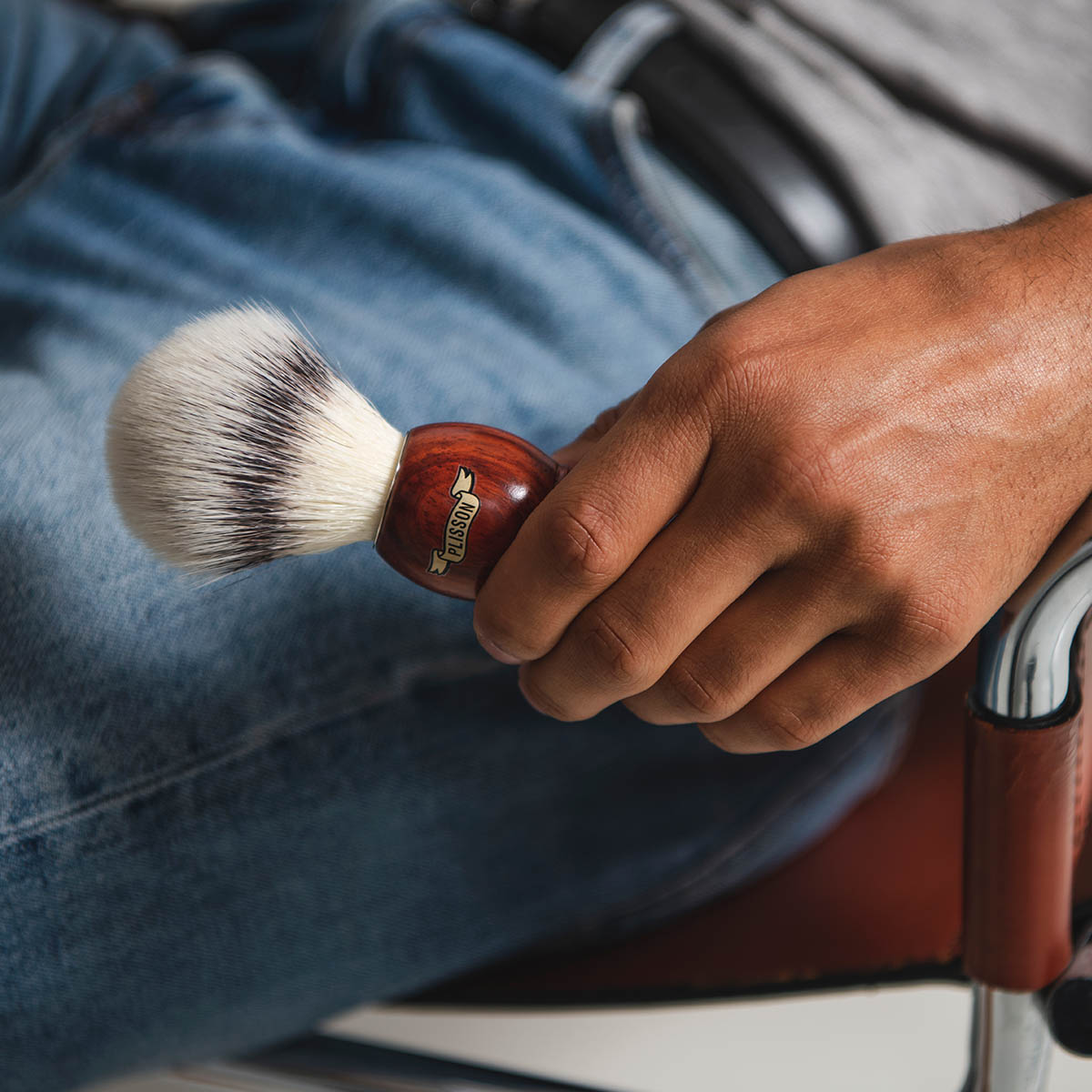 The importance of the bristle type
One of the main ways to characterise a shaving brush is to look at the nature of its bristle. Indeed, there are different types and each of them has its own specificities. So here is what you need to know about each type of bristle. 
Historically, the shaving brush is made with badger hair. The hair of this animal is indeed the best for this shaving accessory. Very soft on the skin, they also have an excellent water retention capacity, which allows them to create an incredibly homogeneous foam. However, there are different qualities of badger hair, but the best of them is the High Mountain White badger hair.
Less noble and soft than the badger hair, the boar's bristle is less effective at retaining water, and you don't obtain a foam as homogeneous as with badger hair.
This is why Plisson uses this bristle only for hairbrushes. It is perfect for distributing moisture from the roots to the tips of the hair, which is why we offer beard brushes made of pure boar to make your beard smooth and soft.
Horse hair is very soft. However, like boar hair, it has relatively low water retention capacities, which makes it a very inefficient option for obtaining a good shaving lather.
For this reason, Plisson doesn't offer this option which doesn't provide a shaving experience that meets our requirements.
As a forerunner in the field, Plisson is working to offer ever more efficient shaving brushes with synthetic bristles. Designed to replicate the characteristics of natural badger hair, the fibre is soft but also easy to care for, making it the perfect choice for sensitive skin and those unfamiliar with wet shaving.
As a result, you can now find synthetic shaving brushes that offer very good performance. Plisson gives you the best shaving experience whatever your choice: whether you want to experience the traditional natural hair shaving brushes or try our high-tech synthetic fibres based on decades of experience.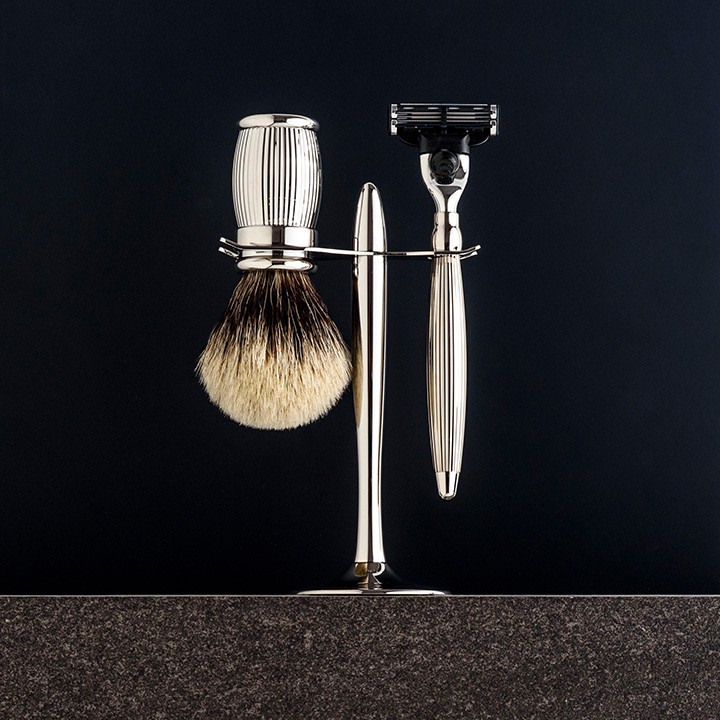 The shaving set: everything you need to get started with wet shaving
It's entirely possible to find a top-of-the-range shaving brush and save money with a shaving brush set. 
It's an effective solution that allows you to have different accessories to match your shaving brush, such as a shaving brush holder, razor or shaving bowl.
However, before you buy, make sure the shaving brush in your set is of good quality. At Plisson all our shaving brushes are handmade and assembled in France by our craftsmen to ensure the best quality.