How do I care for a shaving brush?
Your shaving brush for men will stay smooth and pleasant if you follow the right routines to care for it. Want to know more about how to care for your shaving brush? Here are the right things to do and avoid, to give it a long life.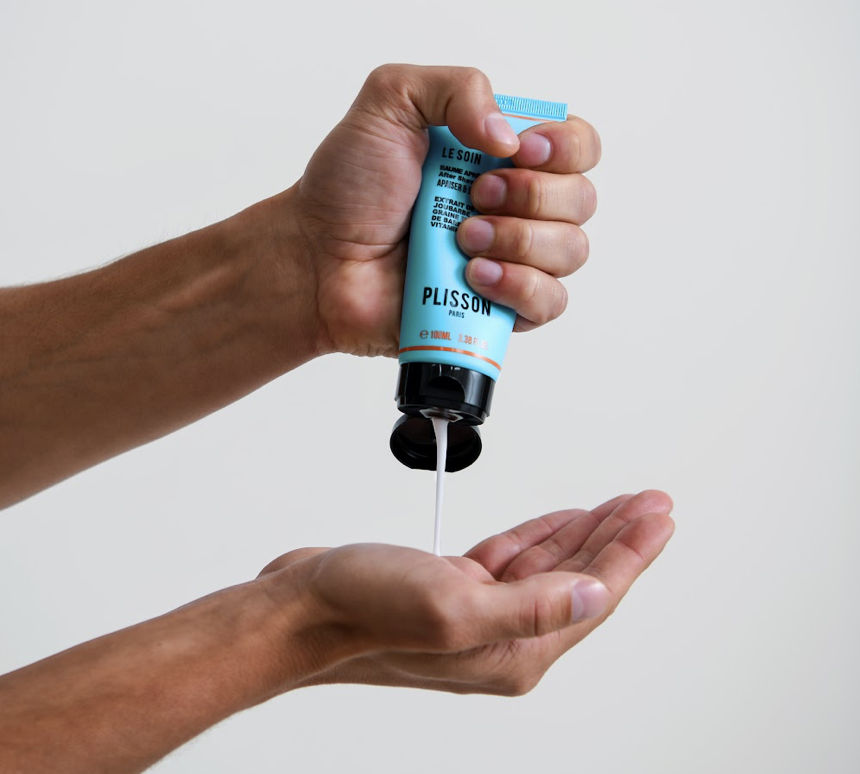 Clean your shaving brush once a month
It is recommended that you give your shaving brush a thorough cleaning at least once a month. Soak the hair in lukewarm water, always below 45°C, with a neutral ph shampoo. Use a comb to gently slide between the bristles of the shaving brush and your thumb to remove dead skin cells and traces of shaving product.
What not to do with your shaving brush
Putting your shaving brush in water above 45°c
Even if your shaving brush is designed to be exposed to hot water, water over 45°C can cause severe damage to the brush and loss of hair flexibility. If the water is too hot for your skin, it is certainly too hot for your shaving brush.
Putting your shaving brush away while it's still wet
If you're in a hurry and tempted to store your wet shaving brush in a carrying case, think again. A damp, closed environment could lead to mould and bacteria growth. Moisture also accumulates at the base of the hair when shaving brushes are not dried upside down and can lead to the same effects in the long term.
Cleaning your shaving brush with harsh products
To keep your shaving brush soft and comfortable, it's best to avoid exposing it to harsh cleaning products. A monthly cleaning with a neutral ph shampoo is more than enough to maintain it. 
You now have all the information you need to maintain and make your craftsmanship shaving brush last. Visit our shaving blog for more tips! 
Use quality shaving products
Some products that are too acidic can be bad for the hair on your shaving brush and for your skin. Make sure you use quality and respectful products: keep in mind that, just like your skin, your shaving brush is delicate and needs special care.
That's why Plisson offers a wide range of products with a strong naturality and respecting strict manufacturing standards with blacklisted ingredients.
Let your shaving brush dry head down and in the open air
After use, rinse your shaving brush well, as any soap or cream left over will wear away the bristles of your shaving brush, then gently wipe it on a clean towel to remove any excess water. You can pinch it lightly to remove the water, but be careful not to pull on the bristles. Then place it on a shaving stand, head down, to allow any residual moisture to drain away.